Traffic Offenses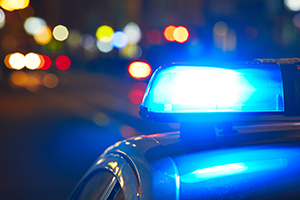 As a lawyer that
practices virtually every town throughout Middlesex County, Mercer County, Somerset
County and Monmouth County, I have represented hundreds and hundreds, if not
thousands, of individuals who have been charged with various offenses, including,
but not limited to:
DWI's (Drunk driving)
Refusals to submit to a breath sample
Reckless driving
Careless driving
Speeding
No insurance
Driving while suspended
Driving without a license
Driving without insurance
Underage DWI's
Improper passing
Tailgating
As well as more complex traffic related offenses.
Former Municipal Prosecutor!
As a former Municipal Prosecutor for the Township of Piscataway, I certainly know
what the State is very likely to argue in their case against you. Since the
Prosecutor obviously only represents the police, you certainly have the right to
have someone on YOUR side to challenge the allegations made against you. Having
offices in East Brunswick, Woodbridge and Princeton, I regularly deal with many of
the Prosecutors in these towns and in the many surrounding Municipal Courts. I
believe in aggressively fighting for my clients to help them avoid
the harsh penalties that they are facing. I enjoy challenging the police and the
allegations they have. There is no greater joy than fighting for my clients and
winning. Being experienced in this area of law has proven to be beneficial to many
of my clients. My goal is to reduce, eliminate and/or possibly even dismiss the
charges against you. I am here to help you take on the Prosecutor and the police.
The only one who benefits from you getting points on your record is your insurance
company.
Know your legal rights and your defenses

You deserve to know all of your legal rights and defenses to each offense for which
you are being charged. It is important that you understand that you are innocent
until proven guilty, period. If you do plead guilty or are found
guilty to certain offenses, you may owe fines, lose your license, receive motor
vehicle points, of which, all could affect your car insurance. Obviously, this
could be very costly. My goal is to help reduce the points and/or penalties which
you may be facing. Unlike other law firms, you will not be shuffled around from
person to person. I will personally handle your matter myself, from start to
finish. As I know your license is important to you, your matter is certainly very
important to me. I have been defending clients for years for traffic related
matters and have been very successful in many of the Municipal Courts that I have
appeared in. The police have a prosecuting attorney representing their interest,
who is going to be there to protect your interest? You should not go to court alone
or unrepresented. I am here to fight for you and all of your rights.
Listed below are some of the more "common" offenses that a driver may be charged
with. These charges are an over-simplified list. I am certainly willing to discuss
your particular matter and discuss all of the possible penalties which you are
facing. Call (732) 321-9100 today for a FREE
consultation.
Violation
Offense

Points

27:23-29
Moving against traffic

2

27:23-29
Improper passing

4

27:23-29
Unlawful use of median strip

2

39:3-20
Operating constructor vehicle in excess of 45 mph

3

39:4-14.3
Operating motorized bicycle on a restricted highway

2

39:4-14.3d
More than one person on a motorized bicycle

2

39:4-35
Failure to yield to pedestrian in crosswalk

2

39:4-36
Failure to yield to pedestrian in crosswalk; passing
a vehicle yielding to pedestrian in crosswalk

2

39:4- 41
Driving through safety zone

2

39:4-52
Racing on highway

5

39:4-55
Improper action or omission on grades and curves

2

39:4-57
Failure to observe direction of officer

2

39:4-66
Failure to stop vehicle before crossing sidewalk

2

39:4-66.1
Failure to yield to pedestrians or vehicles while entering or leaving
highway

2

39:4-66.2
Driving on public or private property to avoid a traffic sign or signal

2

39:4-71
Operating a motor vehicle on a sidewalk

2

39:4-80
Failure to obey direction of officer

2

39:4-81
Failure to observe traffic signals

2

39:4-82
Failure to keep right

2

39:4-82.1
Improper operating of vehicle on divided highway or divider

2

39:4-83
Failure to keep right at intersection

2

39:4-84
Failure to pass to right of vehicle proceeding in opposite direction

5

39:4-85
Improper passing on right or off roadway

4

39:4-85.1
Wrong way on a one-way street

2

39:4-86
Improper passing in no passing zone

4

39:4-87
Failure to yield to overtaking vehicle

2

39:4-88
Failure to observe traffic lanes

2

39:4-89
Tailgating

5

39:4-90
Failure to yield at intersection

2

39:4-90.1
Failure to use proper entrances to limited access highways

2

39:4-91-92
Failure to yield to emergency vehicles

2

39:4-96
Reckless driving

5

39:4-97
Careless driving

2

39:4-97a
Destruction of agricultural or recreational property

2

39:4-97.1
Slow speed blocking traffic

2

39:4-97.2
Driving in an unsafe manner (points only assessed for the third or
subsequent violation(s) within a five-year period.)

4

39:4-98
Exceeding maximum speed 1-14 mph over limit

2

39:4-99
Exceeding maximum speed 15-29 mph over limit

4

Exceeding maximum speed 30 mph or more over limit

5

39:4-105
Failure to stop for traffic light

2

39:4-115
Improper turn at traffic light

3

39:4-119
Failure to stop at flashing red signal

2

39:4-122
Failure to stop for police whistle

2

39:4-123
Improper right or left turn

3

39:4-124
Improper turn from approved turning course

3

39:4-125
Improper U-turn

3

39:4-126
Failure to give proper signal

2

39:4-127
Improper backing or turning in street

2

39:4-127.1
Improper crossing of railroad grade crossing

2

39:4-127.2
Improper crossing of bridge

2

39:4-128
Improper crossing of railroad grade crossing by certain vehicles

2

39:4-128.1
Improper passing of school bus

5

39:4-128.4
Improper passing of frozen dessert truck

4

39:4-129
Leaving the scene of an accident – No personal injury

2

Personal injury

8

39:4-144
Failure to observe stop or yield signs

2

39:5C-1
Racing on highway

5

39:5D-4
Moving violation out of state

2