DWI
Are You Charged With Driving While Intoxicated, a DWI or a DUI in the State of New Jersey?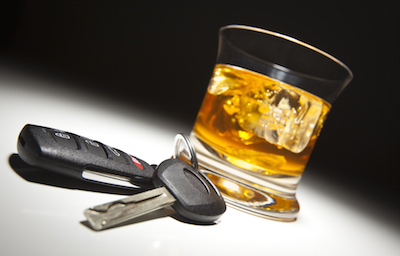 No matter what you call it, the consequences of being found guilty of Driving While Intoxicated, a DWI or a DUI, could be quite significant. It is important that you not only know your legal rights, but also what defenses you may have available to you. Being recognized as one of the top 100 DWI Attorneys in the State of New Jersey by the National Advocacy for DUI Defense* and being accredited by the Better Business Bureau with their highest rating of an A+, I understand the magnitude and importance of your matter. Whether it is a drunk driving offense in Middlesex County, Mercer County, Somerset County, Monmouth County or the surrounding towns or counties, I can be of service to you.
Former Municipal Prosecutor
As a former Municipal Prosecutor, I have handled hundreds and hundreds of DWI/DUI matters in the State of New Jersey, as I have also been on the "other side" as the Prosecutor. I know the arguments that will be made by the Prosecutor and what the police will likely say in prosecuting their case against you. You have the opportunity of having my years of experience and dedication to my clients in fighting and defending your drunk driving matter. When it comes to these types of matters, you deserve more than to be shuffled around from attorney to attorney. Thus, I will personally handle your case myself, from start to finish. Your matter is much too important.
Having the right New Jersey DWI attorney on your side is only to your benefit. I have successfully handled many DWI matters for people in similar situations to yours. I have also handled other related drunk driving offenses such as:
Underage DWI's
Refusal to submit to a breath test
Reckless driving
Driving while suspended
Driving without insurance
Drug offenses
Criminal matters
Disorderly person's offenses
Drunk driving accidents
Allowing an intoxicated person to drive your car
It is important to understand that a person can be found guilty of a drunk driving offense for being "impaired" by alcohol and/or drugs. A drug related "drunk driving" offense can be due to a person being on prescription drugs or an illegal substance if it effects their ability to operate a motor vehicle. I want to do everything I can to challenge the police, the Prosecutor and the State's evidence.
Recent DWI matter…
In a recent case, my client was charged with driving while intoxicated, leaving the scene of an accident, possession of drugs and other related offenses. After appearing in Court on several occasions, I moved to have the entire case against my client dismissed for various legal reasons. I aggressively fought for my client and the Judge agreed, and all of the charges against my client were DISMISSED! Obviously, my client was thrilled with the outcome as he avoided all of the harsh DWI penalties.
Penalties for a DWI…
The penalties for being found guilty or pleading guilty to a DWI include, but are not limited to:
Loss of license
Possible jail
Possible community service
Installation of an ignition interlock device
Increase of insurance premiums
Motor vehicle penalties
Mandatory classes at the Intoxicated Drivers' Resource Center (IDRC)
Certainly, the penalties vary depending upon your alcohol level and whether this is a 1st, 2nd or 3rd offense DWI. During your free consultation, all of the potential penalties and possible defenses can be explained to you in much greater detail. I want to give you the very best chance of beating or minimizing the penalties for which you are facing. While the Police have the Prosecutor on their side, you deserve to have someone fighting for you. Having an experienced, knowledgeable, aggressive DWI lawyer on YOUR side is only to your advantage.
* For more information about NAFDD's selection process, please visit http://www.nafdd.org/.
No aspect of the advertisement has been approved by the Supreme Court.
Call (732) 321-9100 today for a FREE consultation
and speak directly to Brian.