Criminal Defense
Have You Been Charged with a Criminal
Offense?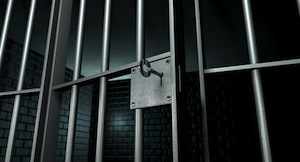 Being arrested for any
anything can be scary and a nerving experience. The consequences that you are
facing could have severe implications on all aspects of your life. It is important
to remember that you are
innocent
until proven guilty and
the State bears the burden of proving you guilty beyond a reasonable doubt, period.
Having a knowledgeable attorney
fighting for you
, is only to your
advantage.
Experience! Aggressive! Proven
Results…
As I have the highest rating of an A+ with the Better Business Bureau,
I understand the importance of aggressive, quality representation. I have
successfully represented hundreds of individuals who have been charged with various
types of criminal offenses in the Superior Courts in Middlesex County, Somerset
County, Monmouth County, Mercer County and Ocean County, as well as, the many
Municipal Courts within each of these counties. At my Law Office, you will not be
shuffled around from person to person. Your matter is much too important, and thus,
I will personally handle your matter myself from start to finish.
With my experience as a criminal defense attorney and a former
Municipal Prosecutor, I have the knowledge and insight of knowing what
the Prosecutor will likely argue on behalf of the State. Having over 17 years of
experience in successfully fighting for my clients, I have defended people charged
with a wide range of offenses, such as, but not limited to:
Drug charges
Drug possession
Drug manufacturing
Drug distribution
Assault (simple and aggravated)
Robbery
Gun charges
Weapons charges
Bad checks
Theft
Shoplifting
Fraud
Forgery
Hindering apprehension
Violent crimes
Juvenile crimes
White collar crimes
Burglary
Stalking
Various other criminal matters

Types of criminal offenses
In the State of New Jersey there are two types of "crimes" that a person
can be charged with. In the Municipal Court, these offenses are called Petty
Disorderly Persons Offenses or Disorderly Persons Offenses. In the Superior Court
at the county level, these offenses are characterized as Indictable Crimes. These
types of offenses are more serious in nature and are graded as a 1st, 2nd, 3rd or
4th degree crimes. Often people refer to less serious matters in the Municipal
Court as being a "misdemeanor" and more serious matters at the County
Level as being a "Felony." Regardless of what you call these offenses,
your liberty and freedom are at stake and you deserve to have someone fighting
for you to challenge charges that are pending against you.
It is important to know your legal rights and the defenses that you may have
available to you. As I am sure you know, some of the offenses for which you are
being charged carry various penalties including, but not limited to, high fines,
loss of license, incarceration, probation and/or could result in you having a
criminal record. You certainly deserve to know all of the possible outcomes and
legal defenses for what you are being charged.
I offer FREE consultations on ALL
matters, I am here ready to fight for you. I am willing to give your matter the
time and attention that you deserve. Call (732) 321-9100 and speak with Brian
directly!
Call (732) 321-9100 today for a FREE
consultation.